Claire Heald: My Curriculum Journey
This is the latest blog in a series that asks various education figures a few key questions about their own personal curriculum journeys. Claire Heald is Standards Director and Executive Principal at The Inspiration Trust. You can find her on Twitter @Claire_Heald.
What brought you into teaching in the first place?
I've always had a passion for English Literature and writing, going back to when I was a pupil myself – I used to write stories and poems all the time. Looking back, it's natural that I wanted to share that passion with others.
After I got my GCSEs, the Head of my school said that he could see me being a teacher, but I told him that would never happen! When I did my PGCE a few years later one of the other students on my course actually got a job at my old school, and I asked them to pass along my regards. It turns out that my old head teacher knew me better than I knew myself back then.
I wanted to be a journalist or writer, and after university I went into publishing, writing for local papers and an arts magazine. But after a couple of years I started to think about teaching, and I arranged to observe some lessons, through the Head of English at Bennett Memorial School in Tunbridge Wells. It was just so inspiring. I got the bug there and it never went away.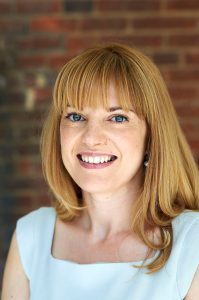 What was your teacher training like?
I did my PGCE at The University of East Anglia and loved it. My tutor was really supportive. At the time, I didn't recognise any slant towards particular points of view or pedagogical approaches; I didn't even know these kinds of debates existed. Looking back, there's no doubt that the focus was very progressive.
Teaching and educating as a whole were presented through a progressive lens, and the classroom strategies we learned, along with the research and theory we read, came from a very narrow field. The research we read was actually quite dated, and some of it was in the process of being discredited. I loved the year, but it wasn't necessarily the best preparation for teaching nowadays.
My approach was very progressive in the classroom myself as a result, and I wouldn't say now that what I did then was very effective. But those approaches were the only teaching methods I knew, and it was a few years before I challenged those pedagogical approaches. There just wasn't anyone around me engaging in debates or discussions about what effective teaching really looked like.
What was your first school like?
I do look back on my time there positively, as I loved the students and began to develop professional relationships that are still important to me now, but there was so much untapped potential.   Curriculum wasn't a topic we ever discussed and we were all teaching in isolation. It was very difficult to know that there was an alternative and a different way to do things. About two years into my career I was told there was an exciting new innovation coming in and that I would be trained for it and part of leading the strategy across the school; it turned out to be personal learning and thinking skills. We can all remember PLTS! And that about sums it up.
Every teacher was in their own classroom doing their own stuff, and we had absolute freedom over what we taught. On my first day I was brought to the English book cupboard and told I could teach anything there to any of my classes. That sounds great, but as newly qualified teacher I had no idea about which texts provided the pupils with the best opportunities to succeed. There was no discussion about which texts would provide the most cultural capital. It's actually quite a lot of pressure to place on a new teacher.
PowerPoint was a new innovation, so we were all painstakingly developing our own resources for each book. As a new teacher I had no resources, so I was working doubly hard in that respect. This just seemed ridiculous – why did I have to make everything from scratch? And the more I questioned it, the more I questioned other aspects of our teaching as well.
I started to visit other schools and pick up some things that were different to our progressive pedagogy, but I still didn't come across proper knowledge-led teaching or evidence-based practice. Eventually, after about six years, I decided to look for a new school and a new challenge. I was second in the English department by that point, and I had made some changes – I'd brought in common texts and schemes of work, and made progress at getting consistency in teaching strategies – but I could see that the experience I was getting was limited, and I wasn't getting an idea of the other things that were out there.
Did you have a 'Damascene Moment', where the scales fell from your eyes?
Not one moment – it happened over several years, though it accelerated once I moved to my second school. I had looked for a turnaround school, as I wanted to have different conversations and see more innovation – at the same time a local school was placed into 'Special Measures', became academized (this was around 2009, so it was still unusual to be an academy) and needed a new Head of English, so it was a perfect match.
I had started to consider cultural capital at this point, but I didn't really realise that was what I was doing, and I had so much still to learn. That process was sped up when the school I had recently joined got a new headteacher in 2010: Rachel de Souza. I wanted to challenge myself and I started to read more books about teaching, which I hadn't really done before.  Suddenly I was working with a community of leaders who were reading a load of new stuff, and we would recommend books to each other. Daniel Willingham's work in particular stood out to me.
Before long I also encountered E.D. Hirsch as it was informing the new national curriculum that was being drawn up by Tim Oates and his team. Dylan William was also another that stood out at that stage, and further down the line Michael Young was a huge influence.
But at the start of my journey it was Willingham and Hirsch that did the most to open my eyes, and I really started to think about assessment and cultural literacy and how they impacted the children's education. There was just so much up to date research, it was really an exciting time. I also benefited from a headteacher –  in Rachel – who encouraged me to engage with research and the latest thinking.
What did you do once you realised you needed to go down this path?
I began reading a lot, but I could only do so much – we were in the process of turning the school around, so our hands were full enough as it was. Eventually, I felt the need for a clean slate to really build on what I was reading, and the free school programme provided the perfect opportunity. I started thinking about opening one in 2011, and wrote the bid in 2012; before long, Jane Austen College was open.
The key driver for setting up the school was a focus on social mobility – I had separately done research into the context of Norwich and Norfolk, and found that standards were really quite low in some places. Norwich was – and is – like a tale of two cities, with more affluent sections of the community getting great results and disadvantaged areas getting poor ones. This dichotomy was replicated across the county, meaning the headline outcomes for Norfolk averaged out, when in reality there were pockets of really poor provision.
I was seeing how knowledge could have an emancipatory influence on pupils from disadvantaged backgrounds, and though I knew my core understanding of the principles underpinning knowledge-led curricula were still pretty embryonic, I felt I could make a difference. I also felt really passionately about the power of the wider curriculum. When Jane Austen College opened we offered high quality extra-curricular opportunities to all the students and made it a core part of the day. We also thought really carefully about how to build leadership skills and social confidence for our students. It was about equity of opportunity throughout.
Did any people or reading inspire you along the way?
Working with the Inspiration Trust curriculum team has been incredibly inspiring, and I'm also really motivated by conversations and discussions with the principals within our trust. The trust has  managed to gather together some of the best thinkers on curriculum, which is just fantastic.  To lead our education and school improvement team is such a privilege and to be part of our wider trust community is so helpful – for example, just before this I was talking with some of the team about how we can effectively monitor standards of teaching to help teachers improve and really support them. A huge topic, but even in a short conversation the team helped clarify my thoughts on the matter. Teacher development is probably my number one priority right now.
In terms of reading – Michael Young's Knowledge and the Future School is the book that inspired me the most. It really clarified what I knew so much better than anything else. Once I finished it I bought a copy for every member of my senior team at Jane Austen College, as well as a copy for the Head of our sister school that I was Executive Principal of. It was the book that really made me understand how all of this can and should look in practice.
Do you think your journey is complete?
Absolutely not! I'm always finding more books that I want to read, and I permanently have a pile on my desk that I am trying to work through. The Hidden Lives of Learners by Graham Nuttall is one that I'm partway through, and really excited about, because I'm so interested in unpicking inequalities in the classroom and the variation that can exist in a single classroom. It's just fascintating.
I don't think I'll ever be done learning about this stuff. As I said before, even when I became a Head my understanding of much of this stuff was still pretty embryonic. It's so important to take the time to really understand research, and then to engage with even more – and then you learn to implement all of it, which is a journey in itself. And there are always missteps and things to learn from along the way.
It's fascinating how teaching's professional communities are growing, talking more and meeting more, particularly with the rise of social media. I'm always learning from these communities, including the people I work with at Inspiration – even new teachers coming into the profession so often say something that really makes me think.
This is why teacher development must be a huge priority for the sector. It's just so important that we all continue to grow as professionals. We simply can't raise educational standards in a sustainable way if we don't put teacher development first.
What advice would you give to someone starting down this path?
There's a big world out there – be open minded and go see as many schools as you can, and read as many books as you can. Engaging with research and evidence is so important as well. If you're genuinely passionate about social mobility then the curriculum, and also teacher development, is where your attention should be focused, because it's where the biggest impact can be made.
The views expressed here do not necessarily reflect those of PTE or its employees.